Osman Group starts its journey in 1984
Now it is one of the models of clean & systematic woven garments manufacturers & exporters in Bangladesh. Situated 14 km far from capital city Dhaka.With the moto to deliver ready-made garments within the schedule time to our valued client with good quality and competitive price.
The entire operations of Osman Group carried out from its own premises each being situated in different location with nine concern in the garments.
Osman Group will consistently provide products that exceed the requirements and expectations of our customers. We will actively pursue quality improvements in our work process that enable each employee to do their job right the first time and every time.
Osman Group of Industries..
A multinational apparel design and manufacturing company.
Providing cutting edge service to our high profile customers.
Customer base USA and Europeans Markets.
Our sales and design facilities in Bangladesh.
– We are producing over 11 millions garments & 3.3 millions sweater per year..
MR Akkas Uddin Mollah
The founder Managing Director of the Group
MR AKKAS UDDIN MOLLAH, the founder Chairman & Managing Director of the Group, is a seasoned professional, groomed up with a reputed skill, leading the Osman Group team with great diversity. He is consistently pursuing to realize the ever changing needs and expectations of the customers and translating those into manufacturing people.
Founder of this group used to put his remark in Garment Industry along with Cotton, Spinning, Versatile Manufacturing, Pharmaceuticals and so on. He is a very successful entrepreneur and commercially important person of this country.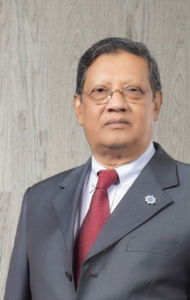 Osman Group of industries proudly presents itself as leading companies
in manufacturer and exporters of Garments, Textile and Spinning in Bangladesh.
The humble journey started in 1984 with a garment manufacturing unit
that is Russel Garments and within a short period by the grace of Allah our
company enrolled with backward linkage facilities subsequently washing,
spinning, sweater, embroidery, yarn dyeing ,Zipper and Pharmaceuticals. Diversity has been
group's source of strength.
Osman Group of industries now takes to its wing a sweeping wind
generated by the units of diverse industrial entities down under its trend
setting enterprises providing industrial employment for nearly 12000 workers.
Thank you
Akkas Uddin Mollah
Chairman & Managing Director
Osman Group of Industries
Other Details Are As Follows
ITEM MANUFACTURED : All shorts of woven garments e.g.:Trouser/Shirt, Shorts, Skirt/Dress,Swimwear/Sleepwear,Jackets,Etc
: All type of sweaters
VALUABLE CUSTOMERS : H&M, NEXT, OVS, AUCHAN, TEMA (LCWAIKIKI), O'STIN, BLUE SOURCING LTD., JENNYFER, NEWYORKER, MANGO, TERRANOVA, FLEX JAPAN, C&A, LIDL, RELIANCE TRENDS, MALWEE, TAKKO, CHICOREE Etc.
TYPE OF FABRIC : Twill, Canvas, Poplin, Corduroy, Microfiber, Cotton, Denim Etc.
MEMBERSHIP : BGMEA
"WE ARE COMMITTED TO DEVELOPING A SUSTAINABLE BUSINESS RELATIONSHIP WITH OUR VALUED CUSTOMERS BY OFFERING QUALITY SERVICE AND SUPERIOR PRODUCTS. KEEPING THIS PHILOSOPHY IN OUR MIND, WE MUST PRODUCE THE RIGHT PRODUCT AT THE RIGHT TIME ENSURING QUALITY STANDARD. AS THE 'MARKET' AND THE 'ENVIRONMENT' ARE ALWAYS CHANGING, TO COPE UP WITH THE CHANGE MANAGEMENT WE HAVE TO CHANGE OURSELVES FIRST. ONLY THEN WE CAN MEET THE CUSTOMER'S NEEDS." OUR CORPORATE VISION IS TO BE, "WORLD CLASS MANUFACTURERS"
VALUES
Honesty and reliability
Clarity and transparency
To be open to change and to be advocate of change
To focus on customers
Catch the time
Core Strength
Product development, production solution, IE and planning
Efficient sourcing team
Efficient quality control and audit team
Experienced production and merchandising team
Prompt response
Well equiped washing facility and compliant factory as per the present trend required by the customers.People with creative ideas
Technology product focus
Relaiability in Quality & committed to ensure customer satisfaction