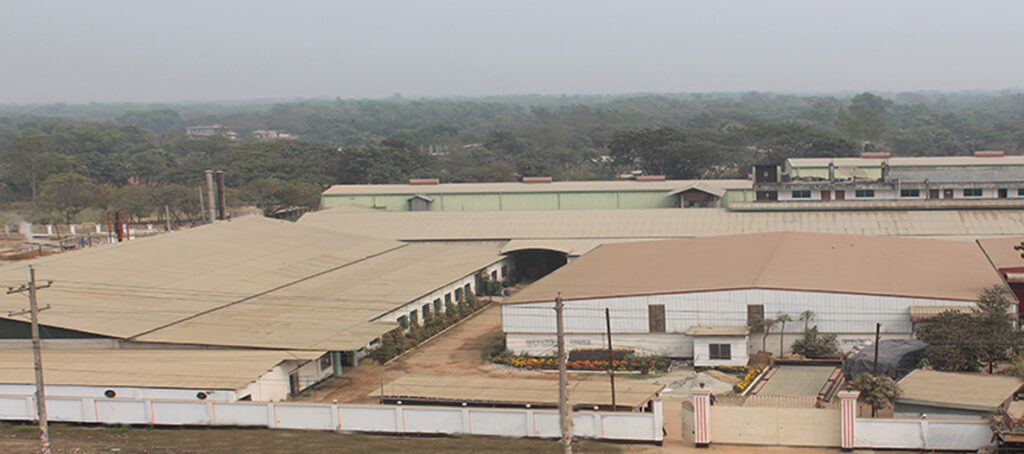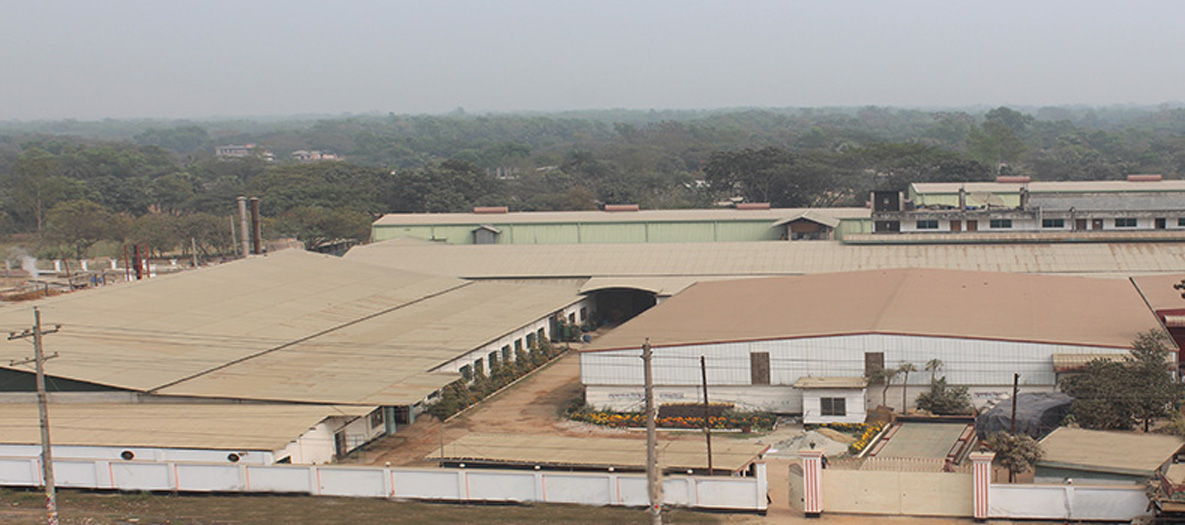 PnR Industries Limited (Zipper,Accessories & Yarn Dyeing Unit)
Our manufacturing plant, which is a garments accessories and Yarn dyeing project in the name of PnR Industries Ltd was established in July 2007 to feed our sister concern as well as other 100% export oriented garments industries.
Zipper &  Other Accessories division:
Zipper : 1.Polyester & 2. Cotton (I. Metal, II. Plastic/Vislon, III. Nylon & Invisible Zipper etc)
Production Capacity:
Metal Zipper: 4,000,000 pcs/month,
Plastic Zipper: 1,500,000 pcs/ month,
Nylon Zipper: 2,500,000 pcs / month
Sewing Thread :  1. Polyester Spun Yarn (20/2, 20/3, 20/4, 20/6, 40/2, 60/2, 60/3 etc.)
2. Polyester Filament Thread (150/DNR & 300/DNR)
Production Capacity:
Thread- 2, 500,00 cone per month
Elastic:          1. Plain & 2.Adjustable ( DNR : 300, 450, 600, 750, 900, 1050, 1200, 1350 etc.)
Production Capacity:
Elastic: 1,500,000 yards per month
Drawstring & Draw Cord :   1.Polyester &      2.Cotton ( Round/Tube, Flat, Dull Flat etc)
Production Capacity: 30,00,000 Yds per month
Tape & Belt :  1. Twill Tape, Neck Tape, Canvas Tape, Herringbone Tape & Various Belt Items
Production Capacity:
Total Tape: 1,500,000 Yards per month.
Yarn Dyeing Division
It is a 100% Export oriented Yarn dyeing industry and started commercial productions in 2007.
This division has an industrial raw materials manufacturing plant. It is producing dyed yarn in cone & hanks form as per requirement of the sweater knitting and weaving factories (Woven & Knit) to readymade garments manufacturers.
Dyeing (Package) consists of
Dyeing Vessel: Modern package dyeing machines (High Pressure) made in Italy (LAIP). Individual batch capacities ranging from 2 kgs to 1500 kgs.
Hydro – Extractor: High efficiency machines from the Italy (Dettin).
Winding Machines: It's a Soft cone winding and Hard winding both are sophisticated. Especially for nylon & Filament yarn.
Radio Frequency Dyer: It's an Italian made Fongs Brand.
Boiler & Generators: Boiler & Generators are made from Korea & Germany.
To the 24 hours productions, PnR has a captive Generator, Two boilers of 10 tons capacity, 40 m3/h ETP, Two deep Tube-wells and 70 kw two Air compressors.
Modern Laboratory
The lab is the heart of dying function as lab ensures accuracy of color matching and high quality finishing and keeping this in mind, we have set-up modern and specialized laboratory equipment as mentioned below:
Spectrophotometer (Konica – Japan).
Auto Dyes & Chemical dispenses machine (from Korea – Focus Brand).
Uster Machine Sets (from Swiss and America)
Rubbing & Color Fastness Machine (from Taiwan)
Automatic Knitting Machine (computerized).
Moisture Meter (From Germany)
Production Capacity
PnR has production capacity of 22,000 lbs./day in Package and 25,000 lbs./day in Hanks (Total 47,000 lbs./day) and produces dyed yarn of the following items.
Package Dying Form
100% Cotton, A/C, 100% Nylon 100% Viscose, Nylon Viscose, and Cotton Polyester blends etc.
Hanks Dyeing Form
100% Acr,  A/C, A/W, Moh, Mel, Tape, Tube, Feather, etc.
All productions at PNR is of OEKO – TEX standard-100, BCI, OCS and fulfills all the requirement of BSTI and also fully compliant with international labor and environmental standard. PnR Dyeing safeguards the environment and fully treats all effluent.
PnR is providing high quality dyed yarn in the lowest possible time as well as Lab dip and sample too.
Quality Control
QC covers all the process of controlling efficiency for the purpose of guaranteeing the required quality of the buyers. So PnR has been maintaining high degree of quality by using renowned branded automatic machines and well trained & efficient dyeing masters.
Experienced Textile Engineers and Chemists are employed for this purpose.
PnR covers all stages starting with procurement of quality raw yarn, dyes & chemicals, productions process control, inspection, laboratory testing, packaging and ending with delivery.
Technical Strength
PnR has set up a Technical support department, which is responsible for technical and product research and development.
Our specialists are able to answer all queries for clients on the use of dyed yarn as well as to provide professional advice on the clothing techniques.
CERTIFICATION:
PnR continuously develops and improves in many areas, including quality management, occupational safety, health management and environmental management system on dyed yarn. PnR"s conformity to international standards is confirmed through  below certificates:
The Organic Content Standard (OCS)
The Organic Content Standard (OCS) is an international, voluntary standard that sets requirements for third-party certification of certified organic input and chain of custody. The goal of the OCS is to increase organic agriculture production.
OCS Certificate Link: https://osmangroupbd.com/wp-content/uploads/2022/04/OCS-PNR-Industries-Ltd_2021-11-23.pdf
Better Cotton Initiative (BCI)-The better cotton initiative standard system is the holistic approach to sustainable cotton production which covers all three pillars of sustainability(1) Environmental (2) Social (3) Economic
link: BCI CERTIFICATION
Oeko-Tex Standard 100
The Oeko-tex standard 100 is a globally uniform testing and certification system for the textile raw materials,intermediate products and final products at all stages of production.
Certificate link:
1)PnR Cotton & Viscose Oeko-Tex
Corporate Office:
Sagufta D'Laurel, 11th Floor, 1/2B
Kamlapur Bazar Road,
Motijheel C/A,
Dhaka-1000, Bangladesh
(8802) 58317458-60(63)
E-mail : central-sourcing@osmangroupbd.com
Marketing office:
Osman House, House # 39, Road # 03, Sector # 03, Uttara Dhaka-1230.
Factory :
Kathali, Bhaluka, Mymensingh.
Contact Person:
Mr.Prodip Kumar Sarker
CEO
Cell No: +88  01777797939
E-mail: prodip@osmangroupbd.com
Mr.Sohel Rana Junaid
(Head of Marketing)
Cell: +8801777798020 Email: junaid.pnr@osmangroupbd.com
Mr.Zahangir Hossain
AGM(Operation)
Cell: +8801777797941
Email: central-sourcing@osmangroupbd.com
YOU CAN JOIN US WITH YOUTUBE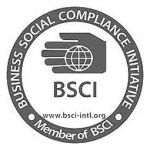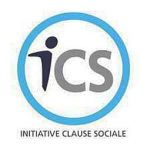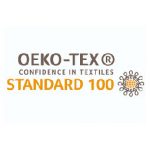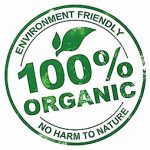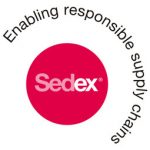 WORLD PIONEERS WORKING WITH US