ENTERPRISE BASE TRAINING (EBT) CENTER VISIT BY SIDA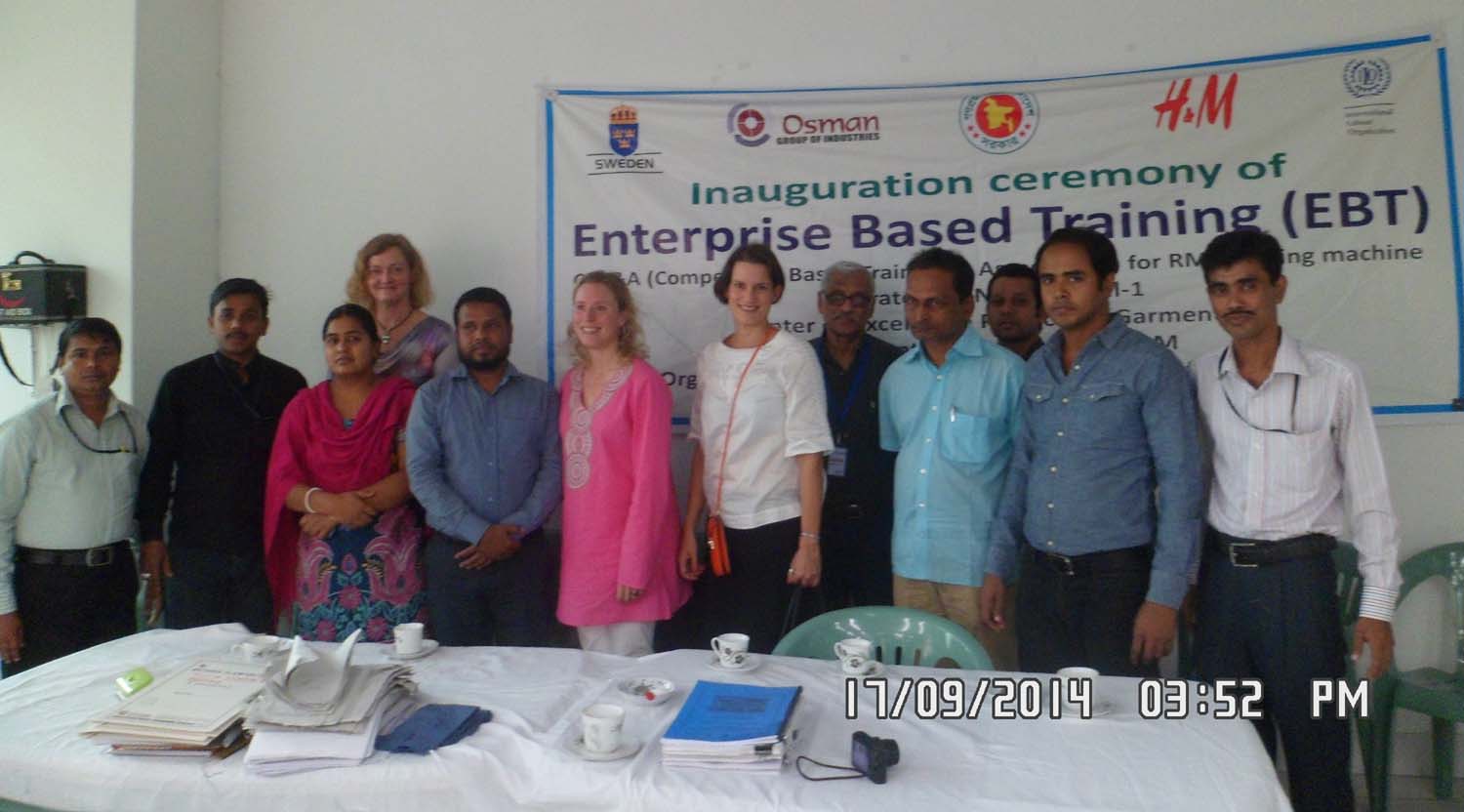 SIDA(Swedish international development cooperation agency) team visit our factory(Russel Garments) & EBT (Enterprise Based Training) center on 17.11.2014 with ILO Bangladesh. It's their first time visit RMG factory in Bangladesh & they are very much pleased to see our wonderful initiative with the help of ILO,SIDA,H&M and Bangladesh Government.
OSMAN GROUP LAUNCHES THE FIRST ENTERPRISE BASED TRAINING (EBT) FOR RMG WORKERS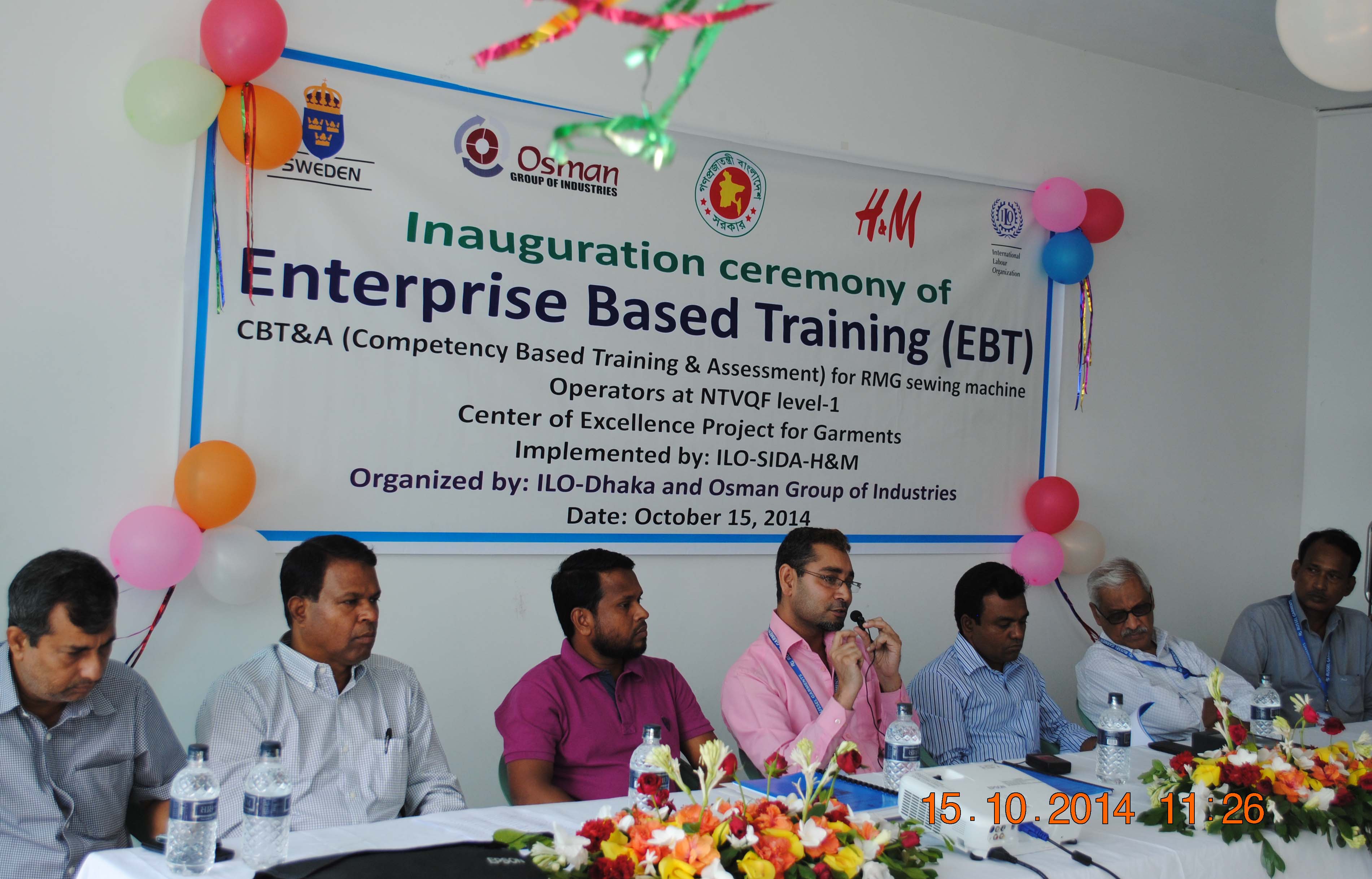 Osman Group of Industries launches their first batch of enterprise based training (EBT) of 36 helpers in their Russel Garments Unit in Narayanganj, Bangladesh. The aim is to elevate the 'Helpers' to 'Machine Operator' level by skilling the workers with competency based training and assessment (CBT&A) as per newly introduced NTVQF (national technical and vocational qualification framework) level 1. The initiative is implemented with technical support of ILO Bangladesh under "RMG Center of Excellence" Project, which is funded by Swedish International Development Agency (SIDA) and Sweden based retail giant H&M.
FIRE EXTINGUISH AND PRIMARY TREATMENT TRAINING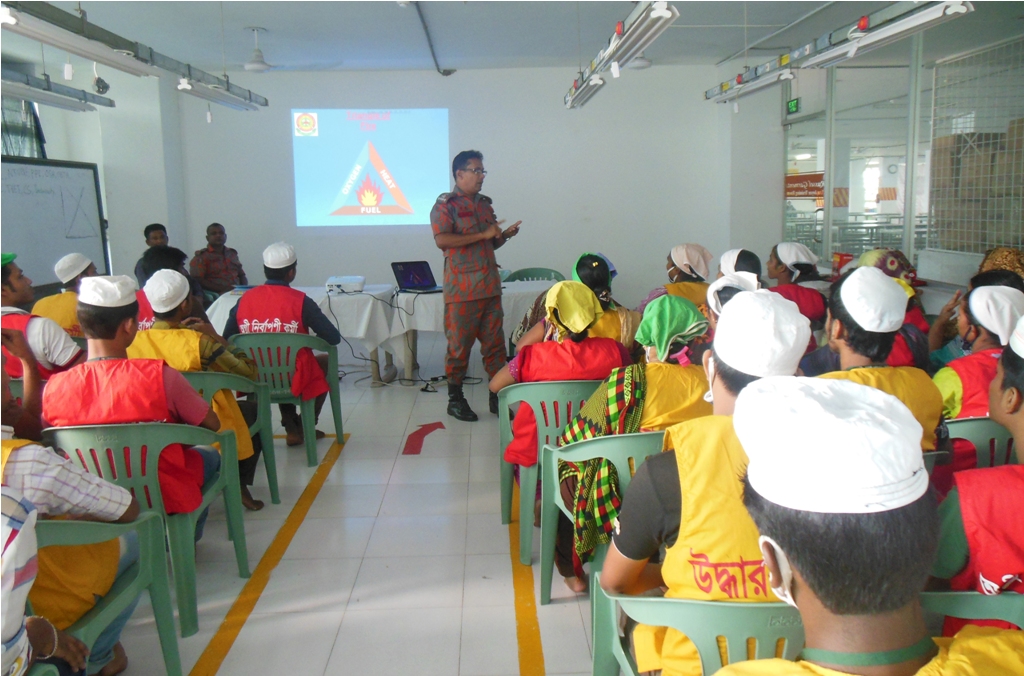 Osman group arrange"Fire extinguish and primary treatment training" program from (24-25 September)organized by the fire service & civil defense department of Bangladesh,to strengthening people awareness as well as proper use of fire safety equipments and deal with rescue missions to secure life and property
COMPETENCY BASED ASSESSMENT TRAINING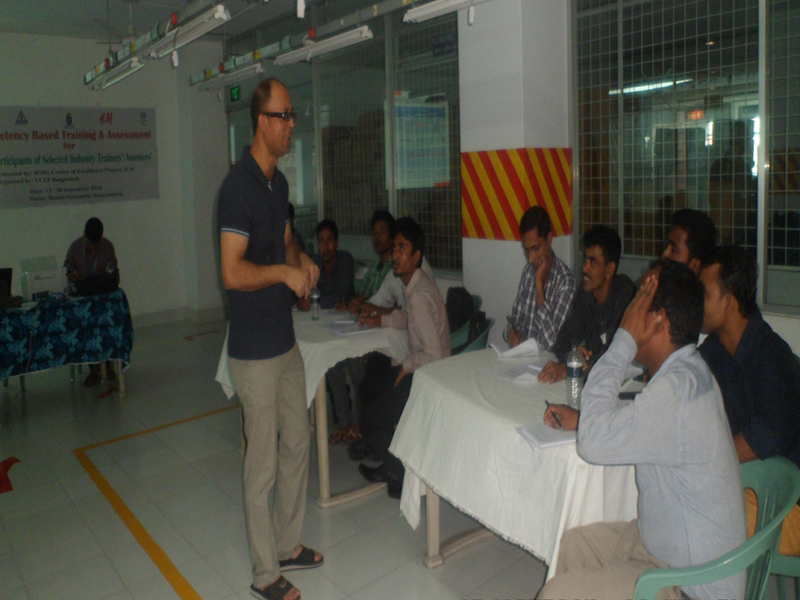 Russel Garments Participate "Competency Based Assessment training" program (13-18 September)which is implemented by RMG centre of excellence project, ILO Bangladesh. This particular training organized by UCEP Bangladesh & Funded by H&M and SIDA.

Osman Group (Russel Garments) has recently been certified by BTEB as Registered Training Organization (RTO) under its ILO RMG Centre of Excellence Project. The RTO has also met all the BTEB (Bangladesh Technical Education Board) RTO criteria. Mr Altaf Hoshain, Mr Nasir Uddin & Mr Razib Osman Group (Russel Garments) employees from HR, Admin, Quality and Production have received 12 days training on Competency Based Training Assessment (CBTA) from ILO. Training was conducted as per Bangladesh National Skills Development Policy-2011, Competency Based Training & Assessment (CBTA) method and by a CBTA certified Trainer.
The RMG Center of Excellence (COE) Project is designed to establish in Bangladesh a replicable model of an industry-driven training and support services Centre of Excellence (COE) for the Ready Made Garment sector. This will implement certified training within the national skills development policy (NSDP) of Bangladesh.
The Osman Group (Russel Garments) RTO demonstrates that with an production-based training focus, an initiative can effectively increase employability and drive higher incomes for the working poor. The Osman Group (Russel Garments) RTO will also deliver training and certification for workers. Consistent with employment in the industry, the majority of beneficiaries will be women and there is a target of 5% for people with disabilities.
As a model, the Centre will demonstrate a sustainable, self-funded approach to coordinating training helpers within the framework of National Technical & Vocational Qualifications Framework (NTVQF).
Osman Group (Russel Garments) RTO has:
Established an RTO that facilitates enhanced employee engagement in training
 Increased skill, capacities of fresh workers.
3. Increased the use of assessment and certification in the Osman Group (Russel Garments) RTO and use PPE.
4. Improved access of disadvantaged groups and the working poor to training and higher incomes.
2. Produced skilled workers and filled up production skill gap.
This would act as the agency for not only skills development, but also research & planning of the Ready Made Garment Sector for future direction.